Delta by Marriott - Grand Rapids
Grand Rapids, MI
Posted July 31, 2019
Housekeeper
The Delta by Marriott Grand Rapids, managed by National Hospitality Services, is a full-service hotel experience thoughtfully designed with the essential needs of the traveler with elevated expectations in mind. Enjoy services and amenities that provide smart value including; complimentary high-speed Wi-Fi, free bottled water, and hydration stations located throughout the hotel. Featuring a state-of-the-art fitness center designed with all new equipment, including Cross Fit space and cardiovascular machines, which allows you to stay fit while on the road. Unwind at the end of the day at Urban on 28th, our full-service kitchen and bar where you can enjoy a variety of delectable bites and sample local flavors from our world-famous breweries, wineries and distilleries.
Job Overview
The Housekeeper is responsible for maintaining the highest standards of cleanliness in all guestrooms. He or she must work to promote safety in all guest areas by following strict procedures with respect to passkeys, entry to guestrooms, and reporting any suspicious activity. Housekeepers must demonstrate a commitment to maintaining high quality standards and attention to detail.
Duties and Responsibilities
· Thoroughly clean all room as assigned in the required time standards.
· Care for all uniforms, equipment and supplies issued by the Executive Housekeeper.
· Communicate with staff as directed on the status of all cleaned room.
· Maintain cleanliness of public areas.
· Report any observed damage, unusual happenings and safety concerns to the Executive Housekeeper.
· Maintain a solid understanding of housekeeping and laundry supplies.
· Inform management of hazardous situations, emergencies or security threats.
· Respond in a courteous and prompt manner to all guest question and/or concerns.
· Turn in all "lost and found" items as directed listing the room number, the day it was found and the name of the person who found it.
· Ensure that no occupied room is left open and unattended when being serviced.
· Promptly report all maintenance concerns and follow up on repairs.
Required Skills and Experience
· Ability to work in a fast-paced, high pressure environment.
· Strong attention to detail.
· Ability to shift and manage multiple priorities.
· Adaptable to change.
· High level of flexibility regarding overtime during times busy periods as required by the business.
Delta by Marriott - Grand Rapids
183 Room Hotel
Our Hotel
On your next business or leisure trip to Michigan, book a stay at our Delta by Marriott Grand Rapids hotel. Located off I-96 in the heart of the Kentwood business district, our setting near Gerald R. Ford International Airport (GRR) offers convenient access to nearby restaurants, attractions, shopping, and businesses including General Electric, General Motors, IBM, AT&T, Kellogg, and Steelcase.
With 5,000 square feet of event space, our hotel features 6 meeting rooms, which can be arranged to accommodate 450 conference guests or 300 banquet guests. We also arrange great rates for groups — large or small.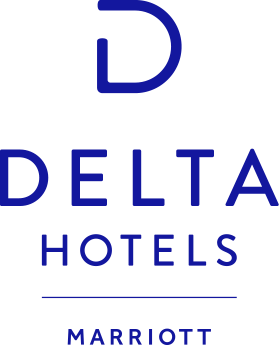 Current Job Openings