Holiday Inn Express Indianapolis - Southeast
Indianapolis, IN
Posted July 31, 2019
Chief Maintenance Engineer
Holiday Inn Express Indianapolis Southeast, proudly managed by National Hospitality Services, is an ideal hotel for leisure and business travelers. Being home to the Colts, Indians, Pacers and the Indianapolis Motor Speedway, tourists are close to it all. Located near downtown Indianapolis, this hotel conveniently connects guests with businesses around the city. The hotel is also situated within 18 miles of four major airports. This hotel offers an indoor heated pool, whirlpool, fitness center, complimentary breakfast and the unique distinction of being the only Holiday Inn Express in the United States to have only king size beds in every room.
Job Overview
The Maintenance Technician is responsible for providing an attractive, clean, safe and well-maintained property, using a systematic approach that maximized guest satisfaction and remaining within budget.
Duties and Responsibilities
 Maintain and repair interior and exterior of the building, guest rooms, meeting rooms, laundry, lighting, HVAC, ventilation, water treatment systems and swimming pool.
 Inspect all operating systems and components of the hotel to ensure they are operating properly, efficiently and safely.
 Communicate and enforce all hotel policies and procedures.
 Inform management of hazardous situations, emergencies or security threats.
 Maintain a clean and organized maintenance shop and for the security of hotel inventory.
 Assist all guests in a sincere and courteous manner, whenever possible going the extra mile and doing whatever it takes to ensure guest satisfaction.
 Understand and respond to customers' needs and ensure a high level of guest satisfaction.
 Perform preventative maintenance of all mechanical/electrical, HVAC, refrigeration, and plumbing systems.
 Maintain cleanliness of hotel grounds.
Assist with hotel security to minimize risk of theft, crime and other hazards.
Required Skills and Experience
Able to accept directions and priorities from members of management and reliably follow through on tasks.

Highly energetic and motivated individual

Ability to lift up to 80 pounds.

Ability to work with machinery both indoors and outdoors.

Ability to work independently with little supervision.

Previous hospitality industry experience preferred but not required

Excellent interpersonal and communication skills with strong customer/client focus essential

Strong problem-solving skills

Ability to work in a fast-paced, high pressure environment

Ability to shift and manage multiple priorities

Results driven focus and ability to work through to completion in a timely manner

Adaptable to change
High level of flexibility regarding overtime during times busy periods as required by the business
Compensation: 15-16
Holiday Inn Express Indianapolis - Southeast
89 Room Hotel
Our Hotel
Everyone can enjoy the excellent quality of our service at the Holiday Inn Express Hotel Indianapolis Southeast.
Indianapolis, an ideal place for leisure travelers, is the home of the Colts, Indians, Pacers and the Indianapolis Motor Speedway, home of the Crown Royal 400 at the Brickyard, and we encourage visitors lodging in Indianapolis, Indiana to catch a game. If you're not a sports fan, you may enjoy visiting the pristine parks and historical monuments surrounding our Indianapolis hotel. Whether you want to study the history of the old prairie at Conner Prairie or enjoy the downtown night life, our Indianapolis accommodations will keep you close to it all.
For the business traveler, our location near downtown Indianapolis keeps you easily connected to businesses around the city. Our choice Indianapolis, Indiana hotel stands on the Indianapolis beltway (I-465) and is conveniently located within 18 miles of four major airports. The hotel property also includes a large conference room and a Business Center for your convenience.
Our Indianapolis hotel offers top-quality amenities such as an indoor, heated pool and whirlpool for you to enjoy year-round. Our entire hotel is 100% non smoking, and every room comes with two king beds.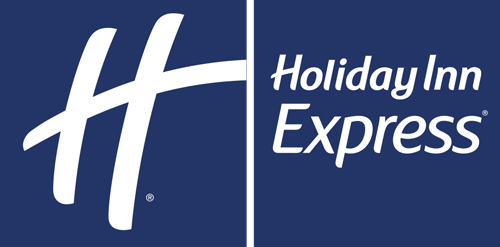 Current Job Openings