Delta by Marriott - Grand Rapids
Grand Rapids, MI
Posted August 9, 2019
Director of Food & Beverage
The Delta by Marriott – Grand Rapids, proudly managed by National Hospitality Services, offers the very best in service, convenience, and quality. The Delta by Marriott features 181 guest rooms, executive, and family suites, as well as handicap-accessible rooms. From enjoying our 180' giant indoor waterslide or our beautifully appointed Ballroom, our guests experience a whole new world of business services and family fun.
Job Overview
The Director of Food & Beverage oversees all food and beverage operations for the hotel, as well as the development of Team Members within Food and Beverage operations to ensure an exceptional guest experience.
Duties and Responsibilities
Develop and implement strategies for food and beverage operations, marketing and sales that support achievement each hotel's goals.

Develop and implement menu offerings and pricing based on competition, market trends and costs.

Be involved in sales and actively pursue a market segment for the hotel.

Develop and implement operating procedures and standards that support employees in their effort to deliver outstanding service.

Set objectives for each department within the Food and Beverage Department and supervise the department managers.

Oversee training in all departments of Food and Beverage to insure total guest satisfaction

Train staff, and monitor all aspects of food production including size, quality, taste and presentation.

Monitor customer feedback and have an absolute control over wastage.

Evaluate Food & Beverage service quality and service levels regularly and implement strategies to improve areas of concern.

Ensure all labor and Food & Beverage costs are in line with budgeted dollars.

Oversee department chairs to ensure par levels are maintained.

Responsible for RFP's to food vendors for best cost and quality control.

Handle any difficulties encountered with products, equipment or personnel.

Prepare and present cost menus directed to hit their target market in all areas of food service.

Prepare detailed photo boards of food menu items to generate consistent product at all times.

Enter inventory. Update and add new prices as needed.

Assure the highest quality of products paying strict attention to freshness of food, crispness of vegetables, etc.

Closely monitor consistency and quality of product throughout service.

Partner with Human Resources to recruit and select qualified candidates.

Provide employees with the orientation and training needed to understand expectations and perform job responsibilities.

Set and maintain proper staffing levels adjusted to business volume.

Promote teamwork between all stations, advance his/her own knowledge and abilities and share them with others.

Develop the annual budget for Food and Beverage in conjunction with the General Manager.

Analyze business results on a regular basis and take actions to improve results as appropriate.

Ensure accurate month end inventories.

Monitor Marriott scores, special events/functions and coordinate with sales on buffets/holiday parties and special menu.

Attend Department Head and Food and Beverage meetings.

Maintain and be responsible for a proper record of payroll, working closely with Human Resources on hotel procedures, proper forms, etc.

Advise the General Manager of any problems beyond his/her power of solving. i.e. waste of energy, inter department problems etc.

Monitor and help to ensure NHS audits and Delta QA's exceed Delta standards.
Required Skills and Experience
Highly energetic and motivated individual.

Must have strong leadership skills.

5+ years of food and beverage management experience in a restaurant or hotel environment is required.

Previous hospitality industry experience preferred but not required.

Excellent interpersonal and communication skills with strong customer/client focus essential.

Self-Starter with ability to work independently and as a team.

Strong problem-solving skills.

Excellent written communication skills.

Ability to work in a fast-paced, high pressure environment.

Ability to shift and manage multiple priorities.

Results driven focus and ability to work through to completion in a timely manner.

Adaptable to change.

Strong knowledge of Microsoft Office products to include, but not limited to Microsoft Excel and Microsoft Outlook.

High level of flexibility regarding overtime during busy periods as required by the business
Delta by Marriott - Grand Rapids
183 Room Hotel
Our Hotel
On your next business or leisure trip to Michigan, book a stay at our Delta by Marriott Grand Rapids hotel. Located off I-96 in the heart of the Kentwood business district, our setting near Gerald R. Ford International Airport (GRR) offers convenient access to nearby restaurants, attractions, shopping, and businesses including General Electric, General Motors, IBM, AT&T, Kellogg, and Steelcase.
With 5,000 square feet of event space, our hotel features 6 meeting rooms, which can be arranged to accommodate 450 conference guests or 300 banquet guests. We also arrange great rates for groups — large or small.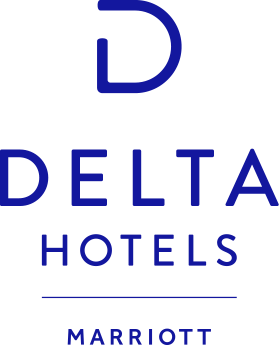 Current Job Openings