Delta by Marriott- Green Bay
Green Bay, WI
Posted August 9, 2019
Dishwasher
Delta Hotels by Marriott Green Bay, proudly managed by National Hospitality Services situated off Interstate 41 near Lambeau Field, is relaxing, comfortable and smoke free. Guests can check in with our 24-hour front desk service. Our full-service hotel offers free Wi-Fi Internet access, an on-site fitness center, sauna, Jacuzzi and indoor water park as well as meeting space and a business center. Our hotel in Green Bay, WI, also features free parking, airport shuttle service and on-site restaurant/bar and catering services.
Job Overview
The Dishwasher maintains kitchen work area, restaurant equipment and utensils in clean and orderly condition.
Duties and Responsibilities
Washing and sorting of plates, cups, cutlery and cooking equipment.

Washing worktables, walks, sinks with disinfectant, refrigerators and speed racks, etc.

Removes and cleans flow jets in dishwasher.

Transfers supplies and equipment between storage and work areas.

Ensure proper sorting and storage of food.

Organize the disposal of rubbish and waste.

Organize the sorting of recyclable materials.

Keep all work areas, cool room, storeroom and rear areas clean, swept, hosed and tidy.

Control the use of chemicals in the kitchen.

Follow correct sanitation and hygienic food handling practices.

Follow the restaurants regular cleaning and waste disposal practices.

Work safely and support others to work safely.

Maintain kitchen equipment and plant in good condition.

Support good communication among floor staff and kitchen crew.

Promote harmonious environment among all staff within the restaurant.

Ensure closing procedures are completed.

Performs other duties as assigned.
Required Skills and Experience
No prior experience or training required.

Highly energetic and motivated individual

Ability to work in a fast-paced, high pressure environment

Must be able to lift at least 25 pounds, unassisted.
Compensation: 9-12
Delta by Marriott- Green Bay
144 Room Hotel
Our Hotel
Poised to open in summer 2018 – Delta Hotels by Marriott Green Bay will offer travelers a 21st century hotel experience. The hotel will feature a streamlined, modern design and great amenities including an indoor water park, on-site dining at Urban 80 Kitchen + Bar, more than 4,800 square feet of event space, a state-of-the-art fitness center and more.
Located near the heart of Green Bay and just two miles from Lambeau field, the hotel gives guests easy access to everything Green Bay has to offer – including the Packer Hall of Fame, National Railroad Museum, Resch Center, Brown County Fairgrounds, and many major businesses, shopping , dining and entertainment.
As part of the new Delta Hotels by Marriott brand, the hotel will also offer access to Marriott's unparalleled Rewards program, plus industry-leading service and quality standards.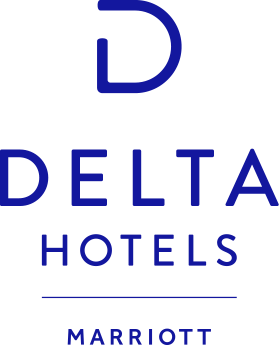 2750 Ramada Way
Green Bay, WI 54304
Current Job Openings