Delta by Marriott - Fargo
Fargo, ND
Part Time
Posted August 30, 2019
Busser
The Delta by Marriott Fargo proudly managed by National Hospitality Services is the perfect choice for business or leisure. From the moment you arrive, your comfort will be our pleasure. Known for its elegance, class and genuine hospitality, the Delta by Marriott features 185 guest rooms, including 117 two-room suites. It is a full-service property featuring Urban 42 Restaurant and Lounge, Starbucks and banquet facilities.
Urban 42 offers a peaceful destination for a relaxing time with friends, colleagues, or a favorite novel. The restaurant's menu is crafted with local, regional and global classics. Urban 42 serves breakfast, lunch, brunch, dinner, small plates, ice cream and desserts, as well as beverages from Starbucks or cocktails.
Job Overview
A Bus Person is responsible to set and clears restaurant tables, stocks all service stations and assist food servers with table service to ensure total guest satisfaction. Quickly clear dirty table settings and prepare table for resetting. Promptly and consistently reset all service ware as prescribed.
Duties and Responsibilities
Maintains the cleanliness and sanitation of the dining area, including all tables and chairs.

Restocks the dining room and side stations with tableware, flatware, utensils, condiments and linen.

Always maintain adequate supplies in the side station when the restaurant is open.

Prepare all beverage required for service, including coffee, iced tea and hot water.

Fill up the curate set and other condiments.

Greet guest after they are seated.

Reset tables with fresh linens and set the table according to the meal period.

Pick up food from kitchen and bring to the side stations.

Assist restaurant servers to serve the guest.

Pour water and refill coffee and tea cups.

During busy periods assist servers by serving food and beverage to guests.

Perform outlet opening duties such as setting tables, chairs, Chef in dish or chaffing dish, printing item/dish names for placing in front of the dishes.

Cleaning side stations and stocking and replenishing side station supplies.

Emptying and cleaning food preparation carts.

Cleaning the coffee urn and the bread warmer.

Returning soiled linens to the laundry.

Collecting fresh linens and taking them to the restaurant / room service / banquet room.

Flexibility and adaptability to a changing clientele and environment.

Other duties deemed necessary by Supervisor, Manager and/or Department Director.

Responsible for conducting all responsibilities in a professional and ethical manner.

Responsible for maintaining a consistent, regular attendance record.
Required Skills and Experience
High school diploma or GED equivalent required

Previous experience in similar Job role.

Good personality and Positive interpersonal skills required. Food Handlers Card

Highly energetic and motivated individual

Must have strong leadership skills

Excellent interpersonal and communication skills with strong customer/client focus essential

Self-Starter with ability to work independently and as a team

Strong problem-solving skills

Excellent written communication skills

Ability to work in a fast-paced, high pressure environment

Ability to shift and manage multiple priorities

Results driven focus and ability to work through to completion in a timely manner

Adaptable to change

Strong knowledge of Microsoft Office products to include, but not limited to Microsoft Excel and Microsoft Outlook

Must be able to work various shifts per week.
Delta by Marriott - Fargo
185 Room Hotel
Our Hotel
At Delta Hotels by Marriott, we create a seamless full-service hotel experience that has been thoughtfully designed with the essential needs of frequent travelers in mind. Enjoy services and amenities that provide smart value including fast free Wi-Fi and complimentary bottled water everyday. 
MEETINGS AND BANQUETS 
From our professional Board Rooms, to the grand Crystal Ballroom or any of our 13 breakout rooms, you are sure to find the ideal setting for your event. Our flexible meeting space is state-of-the-art and designed to meet all your needs. You can choose from a wide variety of room styles and setup can be customized to meet your specific requirements.
WEDDINGS 
Dream weddings don't just happen, they are planned. Our certified Marriott Wedding Event Specialist is trained to make your wedding a unique and unforgettable experience. Legendary elegance and lavish décor combined with impeccable service make the Delta by Marriott Fargo the first choice for brides and grooms.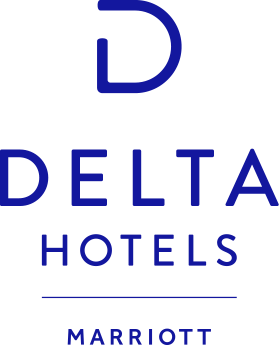 1635 42nd Street South
Fargo, ND 58103
Current Job Openings