Delta by Marriott- Green Bay
Green Bay, WI
Posted September 10, 2019
Houskeeper
Delta Hotels by Marriott Green Bay, situated off Interstate 41 near Lambeau Field, is relaxing, comfortable and smoke free. Guests can check in with our 24-hour front desk service. Our full-service hotel offers free Wi-Fi Internet access, an on-site fitness center, sauna, Jacuzzi and indoor water park as well as meeting space and a business center. Our hotel in Green Bay, WI, also features free parking, airport shuttle service and on-site restaurant/bar and catering services.
Job Overview
The Housekeeper is responsible for maintaining the highest standards of cleanliness in all guestrooms. He or she must work to promote safety in all guest areas by following strict procedures with respect to passkeys, entry to guestrooms, and reporting any suspicious activity. Housekeeper must demonstrate a commitment to maintaining high quality standards and attention to detail.
Duties and Responsibilities
Thoroughly clean all room as assigned in the required time standards.

Care for all uniforms, equipment and supplies issued by the Executive Housekeeper.

Communicate with staff as directed on the status of all cleaned room.

Maintain cleanliness of public areas.

Report any observed damage, unusual happenings and safety concerns to the Executive Housekeeper.

Maintain a solid understanding of housekeeping and laundry supplies.

Inform management of hazardous situations, emergencies or security threats.

Respond in a courteous and prompt manner to all guest question and/or concerns.

Turn in all "lost and found" items as directed listing the room number, the day it was found and the name of the person who found it.

Ensure that no occupied room is left open and unattended when being serviced.

Promptly report all maintenance concerns and follow up on repairs.
Required Skills and Experience
High school or equivalent education required.

Must have strong leadership skills.

Excellent interpersonal and communication skills with strong customer/client focus essential.

Strong problem-solving skills.

Ability to work in a fast-paced, high pressure environment.

Ability to shift and manage multiple priorities.

Adaptable to change.

Understand and efficiently operate a computer.
High level of flexibility regarding overtime during times busy periods as required by the business.
Delta by Marriott- Green Bay
144 Room Hotel
Our Hotel
Poised to open in summer 2018 – Delta Hotels by Marriott Green Bay will offer travelers a 21st century hotel experience. The hotel will feature a streamlined, modern design and great amenities including an indoor water park, on-site dining at Urban 80 Kitchen + Bar, more than 4,800 square feet of event space, a state-of-the-art fitness center and more.
Located near the heart of Green Bay and just two miles from Lambeau field, the hotel gives guests easy access to everything Green Bay has to offer – including the Packer Hall of Fame, National Railroad Museum, Resch Center, Brown County Fairgrounds, and many major businesses, shopping , dining and entertainment.
As part of the new Delta Hotels by Marriott brand, the hotel will also offer access to Marriott's unparalleled Rewards program, plus industry-leading service and quality standards.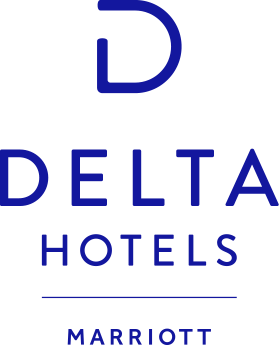 2750 Ramada Way
Green Bay, WI 54304
Current Job Openings