Delta Hotels by Marriott Grand Rapids
Grand Rapids, MI
Posted October 3, 2019
General Manager
The Delta by Marriott – Grand Rapids, proudly managed by National Hospitality Services offers the very best in service, convenience, and quality. The Delta by Marriott features 181 guest rooms, executive, and family suites, as well as handicap-accessible rooms. From enjoying our 180' giant indoor waterslide or our beautifully appointed Ballroom, our guests experience a whole new world of business services and family fun.
Job Overview
The General Manager is responsible for continually focusing on achieving hotel profitability through revenue generation, cost control, guest satisfaction and developing employees, while maintaining the integrity of the hotel.
Duties and Responsibilities
Ensures compliance with management company and franchise standards for personnel administration and performance, service to patrons, and room rates

Delivers outstanding guest service and financial performance

Delegates authority and assigns responsibility to all employees; supervises work activities of all employees

Ensure staff receives proper training for each position, including safety training and standard operating procedures

Allocates funds, authorizes expenditures, and assists departmental managers in budget planning

Monitors cost controls for each department on a regular basis

Performs duties of a Sales and Marketing manager as needed including making sales calls; attending community business functions; working with travel agents, direct bill accounts; and coordinate sales promotions

Inspects guests' rooms, public access areas, and outside grounds for cleanliness and appearance

Answers patrons' complaints and resolves problems to maintain Guest Satisfaction

Handles and resolves employee issues

Conducts annual wage scale surveys and ensures employee wages follow wage and salary guidelines

Adheres to all franchise and company procedures and regulations as well as standard operating
procedures

Ensures bank deposits are made daily, including weekends and holidays

Ensures employee paperwork, work schedules and payroll are completed and submitted in a timely manner

Audits daily reports and processes monthly reports

Order supplies and equipment as needed and in accordance with company procedures


Required Skills and Experience
A minimum of five years' experience as a hotel General Manager is required.

Ideal candidate will have a sound background in sales, operations, yield management, financial reporting and delegation.

This is an excellent opportunity for a proven leader looking for a quality, team-oriented, profitable property.

Highly energetic and motivated individual

Must have strong leadership skills

Excellent interpersonal and communication skills with strong customer/client focus essential

Self-Starter with ability to work independently and as a team

Strong problem-solving skills

Excellent written communication skills

Ability to work in a fast-paced, high pressure environment

Ability to shift and manage multiple priorities

Results driven focus and ability to work through to completion in a timely manner

Adaptable to change

Strong knowledge of Microsoft Office products to include, but not limited to Microsoft Excel and Microsoft Outlook

High level of flexibility regarding overtime during times busy periods as required by the business
Compensation: 95,000
Delta Hotels by Marriott Grand Rapids
183 Room Hotel
Our Hotel
Delta Hotels Grand Rapids Airport creates a seamless, full-service hotel experience thoughtfully designed with the essential needs of the traveler with elevated expectations in mind. Enjoy services and amenities that provide smart value including; complimentary high-speed Wi-Fi, free bottled water, and hydration stations located throughout the hotel. Featuring a state-of-the-art fitness center with all new equipment, including Cross Fit space and cardiovascular machines, which allows you to stay fit while on the road. Unwind at the end of the day at Urban on 28th, our full-service kitchen and bar where you can enjoy a variety of delectable bites and sample local flavors from our world-famous breweries, wineries and distilleries. Conveniently located 4 miles from Gerald R. Ford International Airport and 15 minutes from downtown, this Marriott property is the perfect central location for travelers.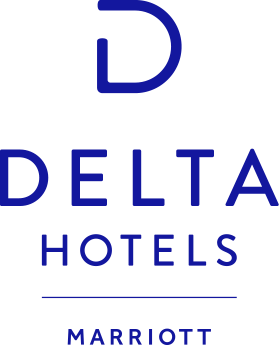 Current Job Openings