Delta Hotels by Marriott Grand Rapids
Grand Rapids, MI
Posted February 3, 2020
Line Cook
The Delta by Marriott – Grand Rapids, proudly managed by National Hospitality Services, offers the very best in service, convenience, and quality. The Delta by Marriott features 181 guest rooms, executive, and family suites, as well as handicap-accessible rooms. From enjoying our 180' giant indoor waterslide or our beautifully appointed Ballroom, our guests experience a whole new world of business services and family fun.
Job Overview
The Line Cook works as part of the team to produce all hot and cold food items for restaurant and catered hotel events to provide an outstanding experience for all hotel guests.
Duties and Responsibilities
Ensure all items are prepared according to company and brand standards and meet all health code requirements
Prepare foods of consistent quality according to the recipe, including all special requests. Adjusts thermostat controls to regulate temperature of ovens, boilers, grills, roasters and steam kettles
Properly forecast food consumption based on occupancy making sure not to prepare beyond estimated needs
Control food waste, loss and usage as directed. Read menu to estimate food requirements and orders food from suppliers
Date all food containers and rotate as directed. Return all covered and dated perishable items to designated areas and stored at the proper temperature
Responds promptly to customer needs, requests for service and assistance. Respond to special requests from guests
Treats people with respect
Assist with cleaning programs as assigned
Assist with keeping the buffet stocked; assist with the prep work of vegetables and condiments for the next shift
Demonstrate accuracy and thoroughness; monitors own work to ensure quality
Maintain cleanliness of storage rooms and kitchen area
Meet productivity standards and complete work within a timely manner; complete tasks within approved budget and time
Observes safety and security procedures; report potentially unsafe conditions; use chemicals and equipment properly
Report any equipment problems to maintenance or supervisor immediately
Required Skills and Experience
Previous experience as a cook required
High School diploma is preferred
Ability to work in a fast-paced, high pressure environment
Ability to shift and manage multiple priorities
Results driven focus and ability to work through to completion in a timely manner
Adaptable to change
High level of flexibility regarding overtime during times busy periods as required by the business
Compensation: 13
Delta Hotels by Marriott Grand Rapids
183 Room Hotel
Our Hotel
Delta Hotels Grand Rapids Airport creates a seamless, full-service hotel experience thoughtfully designed with the essential needs of the traveler with elevated expectations in mind. Enjoy services and amenities that provide smart value including; complimentary high-speed Wi-Fi, free bottled water, and hydration stations located throughout the hotel. Featuring a state-of-the-art fitness center with all new equipment, including Cross Fit space and cardiovascular machines, which allows you to stay fit while on the road. Unwind at the end of the day at Urban on 28th, our full-service kitchen and bar where you can enjoy a variety of delectable bites and sample local flavors from our world-famous breweries, wineries and distilleries. Conveniently located 4 miles from Gerald R. Ford International Airport and 15 minutes from downtown, this Marriott property is the perfect central location for travelers.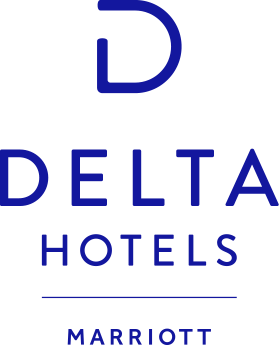 Current Job Openings