Delta Hotels by Marriott Grand Rapids
Grand Rapids, MI
Posted February 3, 2020
Laundry Attendant
The Delta by Marriott – Grand Rapids, proudly managed by National Hospitality Services offers the very best in service, convenience, and quality. The Delta by Marriott features 181 guest rooms, executive, and family suites, as well as handicap-accessible rooms. From enjoying our 180' giant indoor waterslide or our beautifully appointed Ballroom, our guests experience a whole new world of business services and family fun.
Job Overview
The Laundry Attendant is responsible for collecting, sorting and cleaning laundry as well as maintaining a constant supply of clean linens for the hotel to provide high quality laundry for our guests.
Duties and Responsibilities
Perform all stages of linen processing including, but not limited to, collecting, transporting, sorting, weighing, loading and unloading washers, dryers and chutes, ironing, folding, storing and delivering.
Maintain cleanliness of laundry machinery and laundry area.
Maintain stock levels.
Respond to guest service issues in a timely, friendly and efficient manner.
Perform additional laundry services as needed.
Promptly report all maintenance concerns and follow up on repairs.
Required Skills and Experience
Ability to work in a fast-paced, high pressure environment.
Ability to perform job functions with attention to detail, speed and accuracy.
Ability to move throughout the hotel (standing, walking, kneeling, bending) for extended periods of time.
Ability to make repeated and continued movements of the shoulders, elbows and hands (below waist and overhead movements).
Must be able to lift, push, and pull a moderate weight frequently.
Basic ability to comprehend English language sufficient to understand information such as labels and instructions and basic guest requests.
Previous laundry attendant experience preferred but not required.
Must be willing and have the ability to work a varied schedule that may include early morning, evening, night, and weekend shifts. 
Compensation: 10.50
Delta Hotels by Marriott Grand Rapids
183 Room Hotel
Our Hotel
Delta Hotels Grand Rapids Airport creates a seamless, full-service hotel experience thoughtfully designed with the essential needs of the traveler with elevated expectations in mind. Enjoy services and amenities that provide smart value including; complimentary high-speed Wi-Fi, free bottled water, and hydration stations located throughout the hotel. Featuring a state-of-the-art fitness center with all new equipment, including Cross Fit space and cardiovascular machines, which allows you to stay fit while on the road. Unwind at the end of the day at Urban on 28th, our full-service kitchen and bar where you can enjoy a variety of delectable bites and sample local flavors from our world-famous breweries, wineries and distilleries. Conveniently located 4 miles from Gerald R. Ford International Airport and 15 minutes from downtown, this Marriott property is the perfect central location for travelers.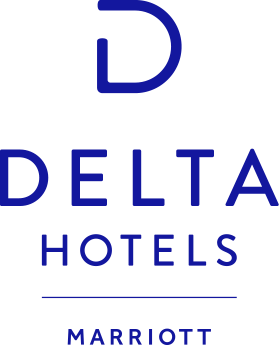 Current Job Openings