Delta Hotels by Marriott Green Bay
Green Bay, WI
Posted February 3, 2020
Maintenance Technician
Delta Hotels by Marriott Green Bay, situated off Interstate 41 near Lambeau Field, is relaxing, comfortable and smoke free. Guests can check in with our 24-hour front desk service. Our full-service hotel offers free Wi-Fi Internet access, an on-site fitness center, sauna, Jacuzzi and indoor water park as well as meeting space and a business center. Our hotel in Green Bay, WI, also features free parking, airport shuttle service and on-site restaurant/bar and catering services.
Job Overview
The maintenance person is responsible for providing an attractive, clean, safe and well maintained property, using a systematic approach that maximized guest satisfaction and remaining within budget.  
Duties and Responsibilities
Maintain and repair interior and exterior of the building, guest rooms, meeting rooms, laundry, lighting, HVAC, ventilation, water treatment systems and swimming pool.
Inspect all operating systems and components of the hotel to ensure they are operating properly, efficiently and safely.
Communicate and enforce all hotel policies and procedures.
Inform management of hazardous situations, emergencies or security threats.
Maintain a clean and organized maintenance shop and for the security of hotel inventory.
Assist all guests in a sincere and courteous manner, whenever possible going the extra mile and doing whatever it takes to ensure guest satisfaction.
Understand and respond to customers' needs and ensure a high level of guest satisfaction.
Perform preventative maintenance of all mechanical/electrical, HVAC, refrigeration, and plumbing systems.
Maintain cleanliness of hotel grounds.
Assist with hotel security to minimize risk of theft, crime and other hazards.
Required Skills and Experience
Able to accept directions and priorities from members of management and reliably follow through on tasks.
Highly energetic and motivated individual
Ability to lift up to 80 pounds.
Ability to work with machinery both indoors and outdoors.
Ability to work independently with little supervision.
Previous hospitality industry experience preferred but not required
Excellent interpersonal and communication skills with strong customer/client focus essential
Strong problem-solving skills
Ability to work in a fast-paced, high pressure environment
Ability to shift and manage multiple priorities
Results driven focus and ability to work through to completion in a timely manner
Adaptable to change
High level of flexibility regarding overtime during times busy periods as required by the business
Compensation: 12-13
Delta Hotels by Marriott Green Bay
149 Room Hotel
Our Hotel
At Delta Hotels by Marriott Green Bay, we create a seamless full-service hotel experience that has been thoughtfully designed with the essential needs of frequent traveler in mind. Stay with us and enjoy upscale amenities including a variety of renovated guest rooms and suites, on-site dining at Urban 80 Kitchen + Bar, on-site Starbucks, indoor pool with water slide and hot tub, complimentary bottled water, high-speed wifi throughout the hotel, and more. We are located a short drive away from Lambeau Field and downtown Green Bay, as well as Resch Center/Shopko Hall, KI Convention Center, Bay Park Square Mall, Oneida Casino, and plenty of options for shopping, entertainment and recreation.We also offer modern, elegant ballrooms and event spaces perfect for meetings, weddings, banquets and more. Our Inspired Events team will work with you to select all the details to create an event your guests won't forget. Our on-site catering team also provides made-from-scratch cuisine to elevate your event experience.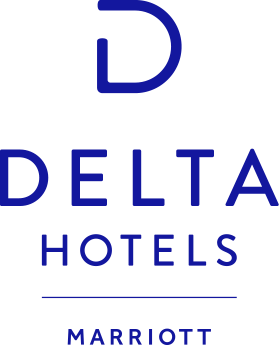 Current Job Openings